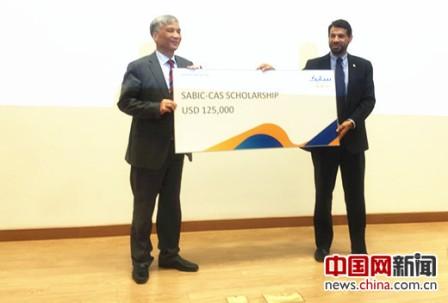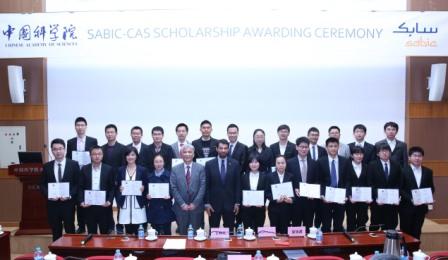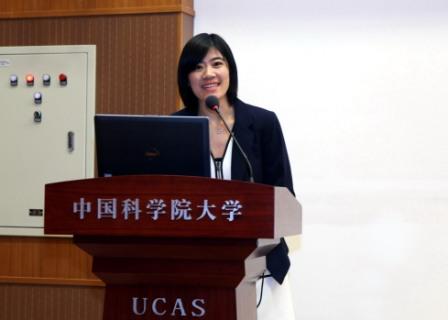 On March 28, 2016, the "2016 SABIC – CAS Scholarship Awarding Ceremony" was held at the Yanqihu campus of the University of Chinese Academy of Sciences. Prof. Ding Zhongli, President of UCAS, Vice President of CAS, and Mr. Awadh Al – Maker, Executive Vice President of Technology & Innovation of SABIC, attended the ceremony and offered congratulatory remarks. Prof. Ding expressed his appreciation for the donation by SABIC, congratulating the professors and students who received awards. He said that "SABIC succeeds in using oil resources for scientific and technological innovation. Innovation brings infinite strength for the future." He also emphasized that China's economic development today urgently needs innovation and added his hope that the students would shoulder their historical responsibility.

Mr. Al – Maker said that "This scholarship gives Chinese graduate students an opportunity to develop their skills and expertise in science and technology. At SABIC, we view innovation, ingenuity and collaboration as core drivers of our business. Since entering the Chinese market in the 1980s, SABIC has been committed to working with Chinese partners, like CAS, to achieve shared success through innovation in material solutions."

In September 2014, CAS signed a strategic collaboration agreement with SABIC. According to the agreement, the scholarship has been established for rewarding graduate students with outstanding achievements in scientific research and promoting the progress of science and technology. In 2016, 30 doctoral candidates in chemistry and chemical engineering received the scholarship, and their supervisors received mentor research awards. At the ceremony, Prof. Ding and Mr. Al – Maker conferred the certificates on the students.

Before the ceremony, Prof. Ding met with Mr. Al – Maker, exchanging ideas about future collaborations between the two sides. Mr. Al – Maker confirmed that SABIC will continue to expand their cooperation with CAS and UCAS.

SABIC is one of the world top 500 enterprises, with manufacturing facilities around the world, including North America, Europe, the Middle East and in the Asia Pacific. It has done research cooperation with the Dalian Institute of Chemical Physics, CAS since 2012. It has also cooperated with the Institute of Coal Chemistry, CAS and the Ningbo Institute of Materials Technology and Engineering, CAS.
By Wu Xuan