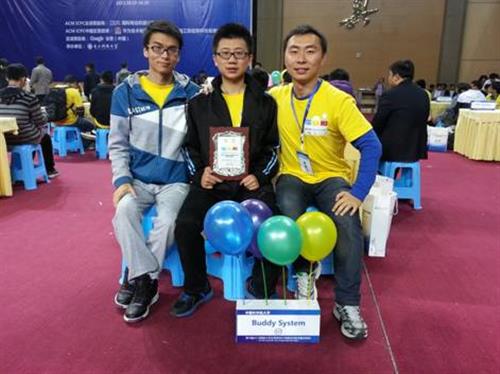 UCAS students have won one silver and two bronze medals in the three Asia Regional Contests of the ACM International Collegiate Programming Contest (ACM/ICPC) after the final for the Nanjing station contest was held Nanjing University of Science and Technology on Nov. 3.
Three teams composed of students from the School of Computer and Control Engineering took part in the contests. The "Buddy System" team of Liu Chuang, Fang Zhenpeng and Lu Zihao won the silver medal in the Chengdu station contest, while the other two teams, "Uaplusplus" and "UCAS_Sirius", won bronze medals in the Hangzhou contest on Oct. 27 and the Nanjing contest on Nov. 3.
The annual ACM/ICPC is an international programming contest for college students, which is widely regarded as the largest and top-level in the world. Known as the Olympic in the field of programming, the contest aims to showcase the innovative capabilities, team spirit, and problem-solving capabilities of college students.