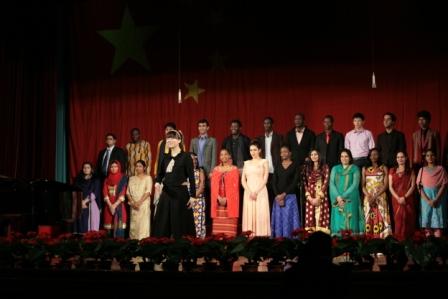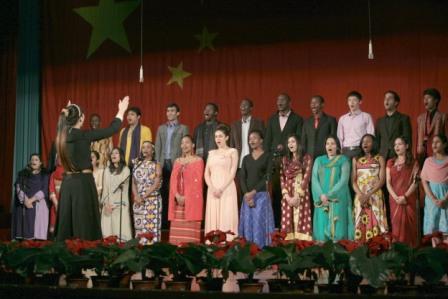 The International College took part in the December 9th Movement Chorus Competition at the Yuquanlu campus auditorium on 6 December. The International College was represented by 26 international student chorus singers, pianist Feng Tong, and 20 supporters.
It was the first time that the International College participated in a UCAS artistic performance, singing Chinese songs, representing the International College before the faculty and graduate students of UCAS. The international student chorus practiced for about one month. They shared tears, joy, encouragement, excitement, as well building stronger friendships. The hard work and practice resulted in a score of 9.4 which was the 3rd prize. All students were pleased with the experience which enriched their study in Beijing.
This year the International College welcomed about 200 international students from a wide variety of backgrounds in many countries.