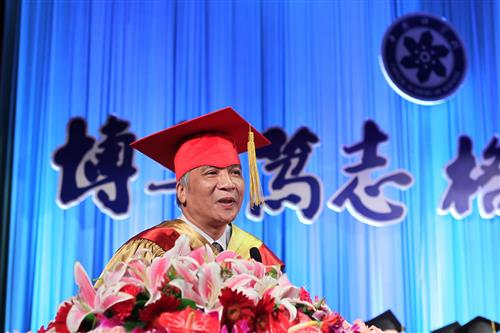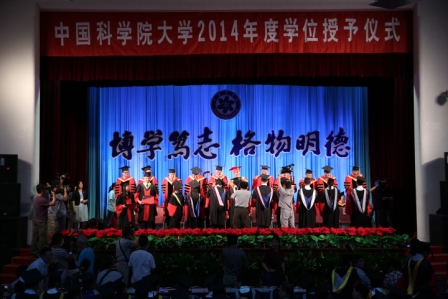 2014 UCAS Degree Awarding Ceremony was held at its Yuquanlu campus on July 11, with 5,099 students awarded doctoral degrees and 4,583 conferred master degrees.
At the ceremony, Ding Zhongli, Vice President of CAS and President of UCAS , congratulated on the receipients and expressed his gratitude to the supervisors and parents of the students.
The predecessor of UCAS was the Graduate University of Chinese Academy of Sciences (GUCAS), which was founded in 1978 as the first graduate school in China by approval of the State Council. UCAS graduated the first doctoral student in science, first doctoral student in engineering, first female doctoral student and first student with double doctoral degrees in China. At present, there are 41,216 graduate students studying at UCAS, among whom 49 percent are doctoral students. In 2014, UCAS will begin to recruit about 300 undergraduates.