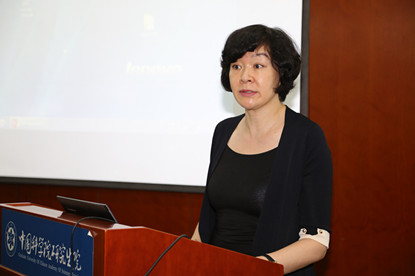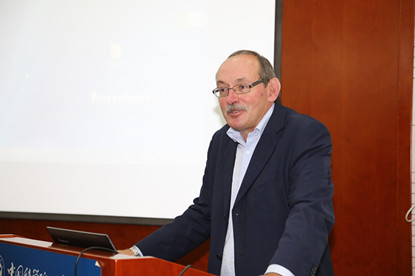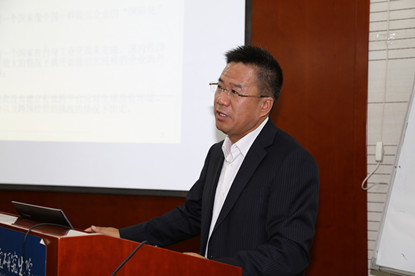 The UCAS School of Management and Durham University jointly held an international seminar on Chinese companies' overseas investment and Merger & Acquisition (M&A) at UCAS on September 10.

Focusing on the current situation and the development trends of Chinese overseas investment, the seminar was attended by experts and scholars from Durham University, Chengzhi Shareholding Co., Ltd, the financial news channel of CCTV and UCAS.

At the seminar, Professor Robert Dixon, head of the Business School of Durham University, discussed the importance of OFDI in China as well as its targeted countries and sectors. Dixon also analyzed the current structure and the future of China's investment in European Union countries.

Long Dawei, President of Chengzhi, through case studies, explained the historical background and current conditions of Chinese firms' transnational M&A before offering his insights about the trends of overseas investment. Professor Richard Harris, Dean of the Finance Department, Business School of Durham University, delivered a report titled "China's Direct Investment in Europe: Opportunities for Expansion".

Ma Guangyuan, a commentator at the financial news channel of CCTV, highlighted the various problems in Chinese companies' overseas M&A and their future challenges, before warning the firms of the risks from a critical perspective.

Professor Zhao Hong, Deputy Dean of the UCAS School of Management and Professor Harris expressed hopes to jointly hold more such seminars in the future so as to provide a platform of exchange for scholars from the two countries.