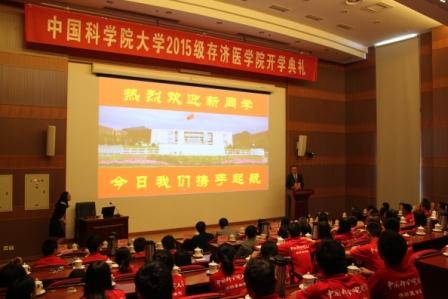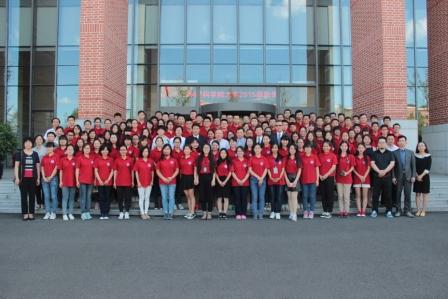 The first opening ceremony of the UCAS College of Medicine was held at the UCAS Yanqihu campus on 12 September, 2015.

UCAS Vice-President Prof. Wang Yanfen delivered a welcome speech. She briefly reviewed the background and process of the establishment of the UCAS College of Medicine. She also explained its goal of fostering world-class leading figures in medical scientific research and clinical practice, continuously innovating in medical research for the benefit of society.

Prof. Gao Fu, CAS academician and first dean of the UCAS College of Medicine welcomed the first class of medical students. He urged them to combine basic research and clinical medicine resulting in significant medical breakthroughs.

The UCAS College of Medicine, co-sponsored by UCAS and Zhejiang Tongce Group Ltd, was established in May of 2015. Its initial class of 122 medical students are from 13 CAS institutes, including the Guangzhou Institutes of Biomedicine and Health (GIBH), the Chengdu Institute of Biology, and the Institute of Zoology, majoring in such fields as Chinese traditional medicine, medicinal chemistry, and cellular biology.